Грузия

,

Gagarini Street

,

Кутаиси

,

4600

WhatsApp, Telegram +995599575298
TOURS IN GEORGIA WITH ENGLISH-SPEAKING GUIDE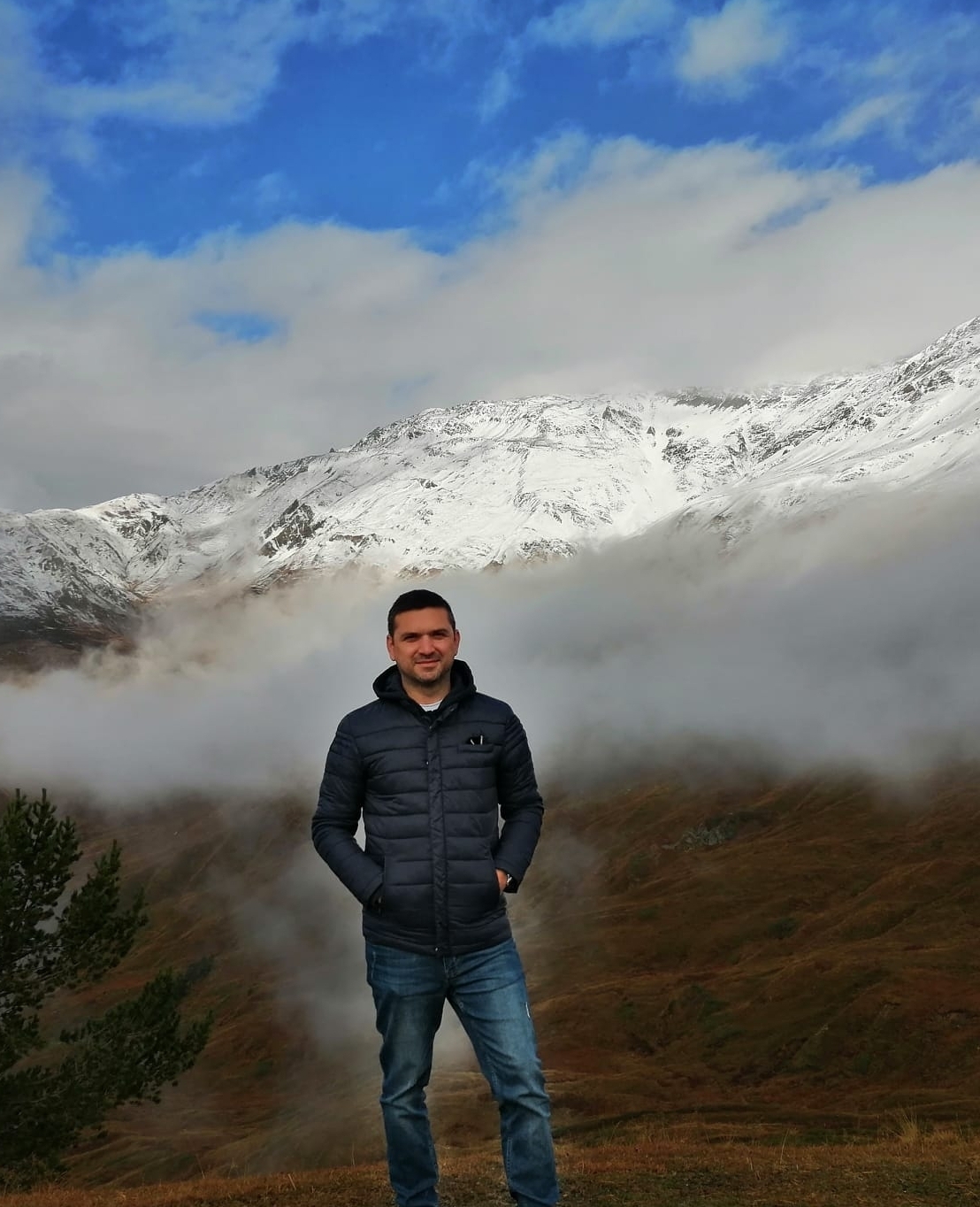 I'm David Potskhverashvili, native Georgian and extremely in love with my country - Georgia. There has already been more than ten years that I have opportunity to show my beautiful country with its amazingly stunning parts to my dearest guests. I am proud of my country, of its traditions and history and is great pleasure for me to pass this knowledge to my guests. They see my country through my eyes and leave it deeply in love. I am pretty sure that only the person who is devoted to his job can pass these feelings to others. Wherever you go in Georgia, every part of it is full of hospitality, friendly and warm atmosphere. That is why because for us guest means the special person who is sent to us by God. I and my team are always ready to introduce our captivating nature, ancient monasteries with wonderful energy. You are always welcome to our traditional Georgian cuisine with always smiling and positive hosts. We will work out the tour plan which will be fit to your own needs, will organize trips about any topic and theme( historicaltour, ecotourism,wine tour, gastronomical tour, extremal tourism, pilgrim tour and so on). We can organize transfers from any town or city from Georgia, Azerbaijan or Armenia.
  We will help your dreams come true, you won't get bored with us. To make sure, you should do only one thing: contact me and you will get detailed answers to all questions. Welcome to Georgia - to the world of unforgettable journey. Transfers from Georgia, Azerbaijan, Armenia to any direction We can choose and book hotels, guesthouses or private apartments for you We have our own auto-park, complected with comfortable,modern vehicles We can organize group tours, also can arrange events like birthday, wedding and so on
We have well-equipped, comfortable, clean cars in our auto-park, which are insured and are renewed annually.